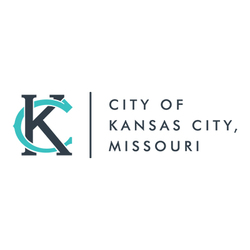 Engineering Technician
Sorry, this job has expired.
Kansas City, MO
Utilizes a computer aided
drafting and design system to create,
modify, delete, transfer, copy, store and plot
graphic and data files in the preparation of
drawings and other related engineering data.
Prepares street plans, profiles, and cross
sections for the grading, paving and curbing
of municipal streets. Draws appropriate
drainage structures and calculates and
locates these structures. Prepares
calculations of quantities and cost estimates.
Prepares renderings of preliminary
construction plans As-built plans, details,
and final plans for modifications of existing
building structures. Creates standards for
street improvements, reinforcing
specifications for concrete construction and
pavement, plans and profiles for street
improvements, striping plans, street
widening and median removal plans, general
layout and drainage plans and similar tasks.
Reduces field notes, and plots preliminary
drawings, including property lines and
existing utilities after engineers lay out
proposed projects on preliminary drawings.
Completes details such as special manholes,
fire hydrants, water main locations, type and
size, water service details and sanitary
service connections on finished plans.
Assists in the keeping of field notes
indicating lines, angles, distances, traverses,
benchmarks, monuments and stakes as well
as "as built" details of size, location and
elevations of public works facilities; makes
sketches, prior to additional survey work or
as a guide to drafters and engineering
designers. Creates and maintains water
distribution maps of metropolitan area.
Makes detailed drawings of manhole covers,
frames and catch basins. Details street
intersections, showing location of valves,
fire hydrants, water mains and their sizes;
building locations and other surface features.
Inspects work of water, wastewater, storm
water, bridge, street and boulevard
construction contractors for conformance
with specifications as to quality, material
and workmanship, and for compliance with
ordinances and regulations as directed.
Checks for quality, material and
workmanship involving the laying of airport
runways, aprons and related appurtenances,
public buildings, and facilities. Inspects and
checks foundations, structures, electrical,
plumbing and related mechanical systems.
Investigates and prepares special reports as
required. Inspects, measures and condemns
sidewalks, driveways and curbs; explaining
why repair or replacement is necessary.
Performs related duties as required.
REQUIRES high school graduation. Must
possess a valid state-issued drivers license in
accordance with the City of KCMO policies.
Must pass a pre-employment drug screen
and post-offer physical examination as
prescribed by the City. Preference given to
those with lab experience.
7:00 am to 3:30 pm
Monday - Friday
48462404