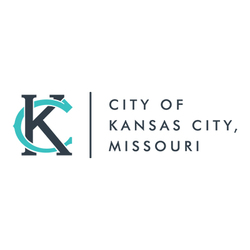 Equipment Operator
Kansas City, MO
Equipment Operator
(Job Opening ID #513159)
Several positions available with KCMO's Public Works Department, Operations Division.
Operates trucks on road maintenance and street repair work hauling cold patch, hot asphalt, gravel, rocks and abrasives; drives trucks in transporting personnel and materials to designated work sites. Drives a truck engaged in street-cleaning activities. Participates in snow plowing and snow removal operations. Drives a truck with a flat-bed trailer for hauling construction equipment; drives construction equipment on and off lo-boy units. Operates a large construction tractor or crawler-type bulldozer in pulling a sheep's foot compacting street and road sub-grades. Operates medium grade tractors in the mowing of grass, parks and vacant lots, and chain saws in the cutting of tree branches and limbs. Operates spray equipment in conjunction with pesticide operations. Operates a heavy power driven roller in patching and ironing asphalt street surfaces. Operates a front-end loader up to 2-1/2 cubic yard in loading sweeper piles, broken pipe, dirt, rocks and debris; leads helper who assists in loading operations. Operates a backhoe/excavator in trenching, filling or other minor excavation; carefully plans and executes work to avoid damage to underground pipes and cables. Makes field repairs to equipment, and as necessary, assists machinists and mechanics on major repairs; services assigned equipment with fuel, oil, water and grease. Installs, removes and relocates roadway markings. Drives box truck, pickups, flatbeds and platform truck. Reports daily marking activities. Responds to emergency requests. Install signs and sets barricades. Performs related duties as required. Application Deadline: April 12, 2021.
EOE. The City of Kansas City, Missouri is an equal opportunity employer committed to a diverse workforce. 
REQUIRES 6 months of experience in the operation of trucks and other specialized automotive equipment. Must possess a valid state-issued driver's license in accordance with City of KCMO policies. May be required to possess a valid MO Class A, B or C CDL prior to the end of the probationary period as determined by the department. Must pass a pre-employment drug screen and post-offer physical examination as prescribed by the City.
Normal Work Days/Hours: Monday-Friday, 7:30 a.m.-4:30 p.m.
33342396